Idea Professionals
Serving Non-Profit, Education & Social Impact Organizations
our services
We Are A Full Service
Solutions Oriented Shop
Octopod Solutions, Inc is a firm that combines deep narrative strategy and expertise with detail-oriented project management. Our clients work on projects that increase equity and opportunity for diverse communities across Southern California.
We are a full service solutions-oriented shop. We operate primarily in virtual space and use a host of interactive, engaging tools to help you design and execute your project.
Fundraising
With over 15 years of experience in fundraising, we will help you develop your strategic fundraising plans based on your needs, from small donor cultivation to major grants applications.
Project Management
We will work with you to conceptualize, design and execute projects involving multiple organizations, communities and stakeholders to introduce programs that best serve your mission.
Stakeholder Engagement
With our strong background in multi-stakeholder facilitation and communication, we will help you enhance collaboration and gather honest feedback from your key stakeholders.
Creative Communications
We bring award-winning digital video production skills to help you tell your story and connect with your audiences digitally.
Philosophy
Like an Octopus, we need to have our arms in many different places at once.
We gather perspectives from all different parts of an organization to be truly effective. We need to be able to quickly adapt and react to changing circumstances, knowing when to squeeze into a tight space to get to the next step, or when to blend into the background to let our clients shine.
Happy Clients
Bringing security and peace of mind.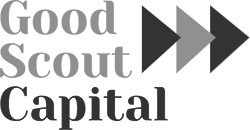 About
Octopod Solutions, Inc. was founded in 2020. The firm's expertise in nonprofit fundraising, project management, narrative strategy and storytelling have become increasingly in-demand by organizations across Southern California.